Blue Coast Shop

is home to a great selection of everything you need to enjoy the beach.
We have sunscreen, beach towels, sunglasses, flip flops, beach toys, High Quality Kites and Surfer Dudes.
We are proud to carry Fair Trade Products such as hats, jewelry, clothing, and purses our little boutique with unique gifts and souvenirs..
Want to accessorize your bike? We carry baskets, bells, lights and stickers!
Surfing must haves including wax, leashes, stomp pads and rash guards.
Looking for a good used beach cruiser?
We sell our rentals every few months at great prices. Stop by and

Get yours today!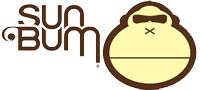 Unavailable at this time
Products