"We rented two beach cuizers and took down along the beach! What a blast!...I don't think I have ever had a better time on a bike. Oh and thanks for the basket"
Blue Coast Shop is your destination for fun in Daytona Beach Shores. We offer quality, well maintained equiptment with hourly, daily, or weekly rates.

"I wound up seeing this place walking down the road one day and noticed they rent surfboards. I came In today to get one. The inside was really small but they had a lot to offer.
The lady working there is super nice. I was able to get a surfboard right away and the process for renting one was quick and easy.
They also give surfing lessons and paddle board lesson. The also rent out bicycles as well. For surfboard they have longboard, shortboards and foam boards (for beginners)."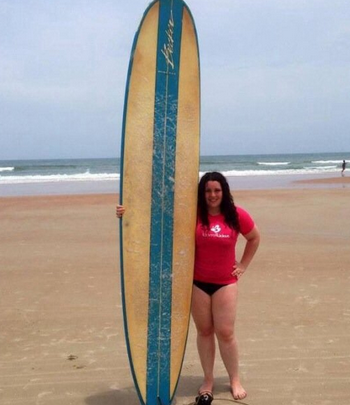 "The prices won't kill your wallet either. I spent $35 to use a longboard for an entire day which was great. I also asked of I can keep it until tomorrow and she told me I could and that tomorrow she would only change me $25. I also bought a hot pink rash guard. The material was really nice and I got 10% off on it since I rented a surfboard which was amazing!!!!
Highly suggest checking this place out if your in Daytona!" -Alyssa G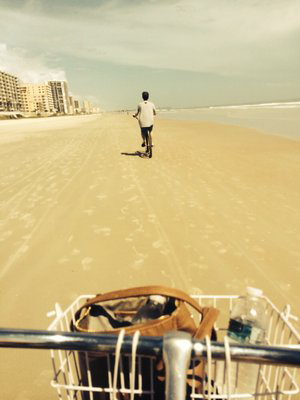 S

ingle
Speed Beach Cruiser Bicycl

e



$7/HR $25/Day $75/WK
3-Speed Beach Cruiser Bicycle,Tandem,Adult Trike

$10/HR $35/Day $100/WK
Kids Bikes, Trailers, Seats, Tug-a-Bug
Stand-Up PaddleBoard or Kayak

$20/HR $30/3HR $45/ Day



Surfboard

$20/Day
Skimboard

$15/Day